PLEASE WELCOME : Melissa Babin, Registered Massage Therapist to our studio. Melissa is proficient in deep tissue, therapeutic assessment, relaxation, advanced cupping, and Jade Stone massage. FEBRUARY SPECIAL : All Jade Stone Massage are 20% off at the till. Book in with Melissa today :) TIMELESS JOURNEY MASSAGE & YOGA STUDIO 101 Family owned and operated, Studio 101 is dedicated to creating a wholesome and open space all with the idea of family in mind. In addition to registered massage therapy, we offer a broad range of yoga classes for all levels as well as specialty yoga. We also offer tailored fitness and education classes for parents including : Prenatal fitness and education classes, Baby wearing dance and fitness class (Open to all mums and dads with carrier age children ! ), Infant Massage programs, and much much more. Please check out our upcoming classes on our studio FB page https://www.facebook.com/Studio101gp/ Located at suite 106 A 10011-92st, Ivy Lake Plaza http://yogastudio101.com/ To book a massage please use the book now button :)
Julie Frykberg
Registered Massage Therapist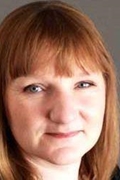 Julie is a 2200hr Registered Massage Therapist with a specialty in maternal care. She has a strong passion for women's health and their families, with over 25 years experience serving families during the childbearing years. In addition to massage therapy she is also certified and practices as a birth doula, childbirth educator, Dancing for birth™ instructor/trainer, and infant massage instructor.
Melissa Babin
REGISTERED MASSAGE THERAPIST
Melissa is a 2200 hr Registered Massage Therapist proficient in deep tissue, therapeutic assessments and relaxation. She enjoys learning and improving her skills to better serve her clients. Melissa is also certified in Advanced Cupping, Jade Stone Massage for both relaxation and therapeutic treatment.
Terina Fells
Yoga Teacher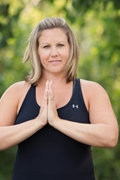 Terina's yoga journey started in 2009 as a way to ease the aches and pains experienced from running. This quickly escalated into something more... The benefits of yoga not only helped the body but eased her stresses and calmed the mind. After having 2 kids, the benefits of patience and a calmer mind became obvious. This became the reason why she decided to share this love of yoga with others. Terina completed her training in Grande Prairie and is registered through Yoga Alliance as a RYT200
Ivy Lake Plaza Grande Prairie
10011 92 St Suite #106 A T8V-7G5, Just past the elevator on main floor, Grande Prairie, Alberta
780-296-1472 tjmassage.gp@gmail.com
Monday

Tuesday

Wednesday

Thursday

Friday

Saturday

8:00am - 9:00pm

8:00am - 9:00pm

8:00am - 9:00pm

8:00am - 9:00pm

8:00am - 9:00pm

8:00am - 9:00pm